2020 State of Video
& Interactive Content Report
The way to effectively engage with your audience is changing. Salespeople are now leveraging simplified, personalized video & interactive content to effectively engage target audiences.
Specifically, video and interactive content have become popular formats to engage buyers. Research from Demand Gen Report revealed:
47% of Millennial buyers prefer webinars and video content
65% of B2B buyers have engaged with videos during their buying process
34% prefer more interactive content
Take a look at the report for specific insights and tactics modern sales people are employing in their video and interactive efforts.
What else is in this report?


How providing buyers with choices increases video and interactive content engagement
The importance of personalizing your sales content for demand gen and ABM strategies
The impact of simplified video and interactive content
Trending video and interactive content formats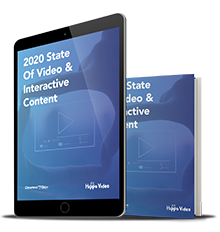 Get your free report copy